Winter beach destinations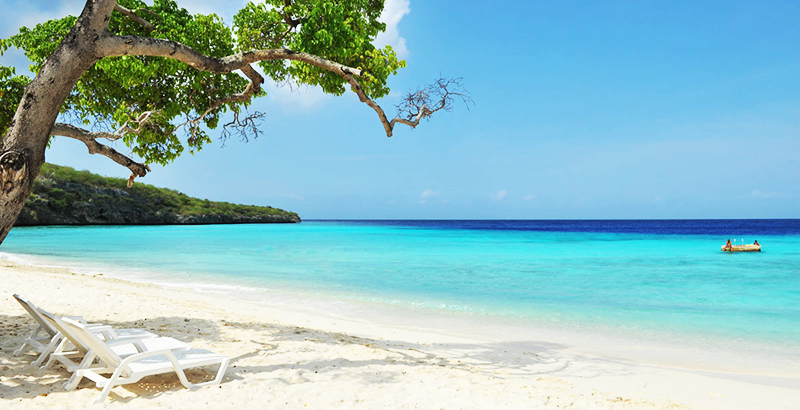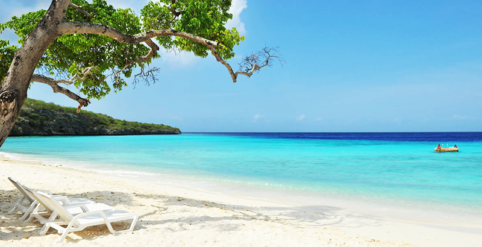 Fecha
le 15 février 2022
Autor
roidal
Etiquetas
Can you imagine being able to escape to the beach for a few days while the rest of the humans go about their daily business? If you are one of those lucky ones, in this post we propose dream trips to latitudes where it is now possible to toast under the sun.
With Christmas already forgotten, the « January slope » (financially and/or emotionally) behind us and with no long weekends or public holidays on the horizon until Easter, February is an ideal month to take a trip to the beach and make the people die of envy. Healthy envy, of course, but envy nonetheless.
If this is your case, you are a lover of the beach and the sun and you have left a few days free, the problem now is where to ensure you have a favourable climate and temperatures where you can wear your bikini or swimsuits. Our proposal is clear: the Caribbean.
Saint Martin
Saint Martin  is the smallest and most charming island in the Caribbean and belongs to two different countries as it is divided into a French northern part and a Dutch southern part (called Sint Maarten). With its jungle-like nature, busy tourist beaches and more secluded and isolated beaches, its fusion cuisine, lively nightlife and duty-free liquor and jewellery shops are some of the attractions of this paradisiacal destination.
Among its beaches, with warm, clear waters, fine, light sand, palm trees and breathtaking sunsets, Maho Beach stands out, with hundreds of onlookers flocking to watch the planes landing just a few metres above the ground on their way to the runway at Princess Juliana International Airport. Other beaches not to be missed are Orient Bay, Anse Marcel and Simpson Bay, where you'll find Endless Summer, a cute swimwear shop where you'll find a wide selection of our Roidal bikinis and swimming costumes. They also have another shop in Philipsburg, the capital of the Dutch side. In the capital of the French part, Marigot, you can also find our garments in Kaptiva, a select swimwear and beach accessories shop.
Antillas Neerlandesas
Also, in the "Leeward Islands" are the Netherlands Antilles, made up of three islands: Aruba, Bonaire and Curaçao, Caribbean destinations that are home to some of the world's most luxurious hotels and where you can find long white sandy beaches, casinos and duty-free shopping. In Aruba, defined by its tourist board as the « happiest » and most caribbean island, its long stretches of fine sand to enjoy the sun and beach are perfect for switching off mobiles and electronic devices and enjoying the « slow » life. With a tropical drink in hand or letting yourself be gently rocked by the water, the weather will be the least of your worries. Another possibility is going for a walk through the quiet streets of the island's capital, Oranjestad, full of low, colourful buildings and finish in the Reinassance Mall, a must for Caribbean shopping with renowned shops and international brands, where we highlight Eva Boutique Aruba , one of the most select shops on the island, where you can find our swimwear collections.
To the south, recognised as a UNESCO World Heritage Site for its beautiful pastel-coloured buildings, the capital of Curaçao, Willemstad, is the starting point for a visit to this quite island, a dream destination for diving enthusiasts and those for whom "dolce far niente" is the ultimate way to live. The fine sand and calm waters are ideal for children and beaches such as Sabana Wespunt, Cas Abao or PortoMari are perfect getaways to enjoy the sun at any time of the year. If you'd also like to buy some of our bikinis, swimwear or accessories, be sure to visit Emilia Boutique.
Antigua y Barbuda
A little further south of St Martin we meet Antigua and Barbuda, in the Lesser Antilles, a destination where, according to Lonely Planet, life is a beach. With a winding coastline that's home to a multitude of small coves lapped by beautiful blue waters and coral reefs, its colourful villages and beautiful scenery are home to beaches such as Jolly Harbour and Old Road Town, among others. A perfect destination for strolling, swimming, relaxing, eating and of course, shopping for local handicrafts or indulging in fashion in the capital, St. John's in shops such as Sunseakers, a nice shop where you can find our latest collections of bikinis, swimsuits and beach accessories.