Beach destinations in winter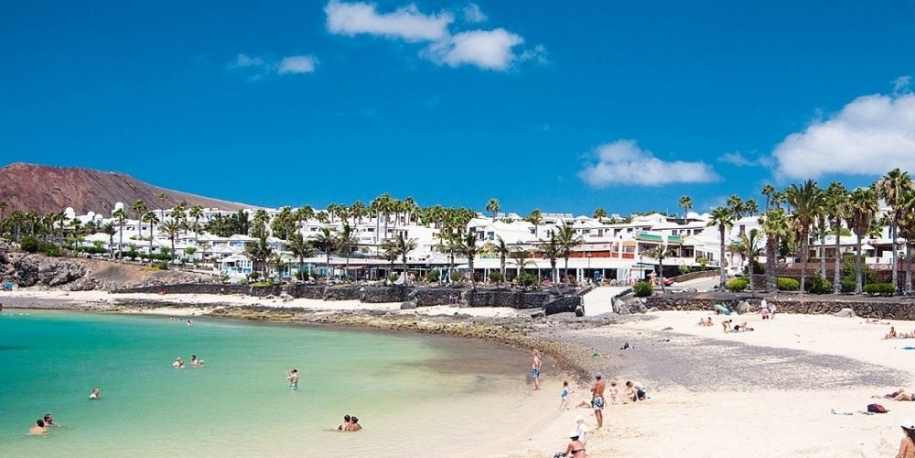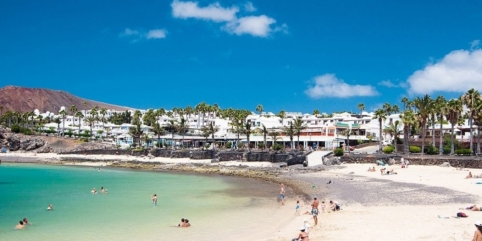 Fecha
le 26 novembre 2021
Autor
admin
Etiquetas
Winter is coming, but there's no end to the desire for sun and swimwear. Here we propose a perfect getaway to Gran Canaria and Lanzarote, two ideal islands to visit in winter where you can show off your bikini or swimming costume without fear of getting cold.
Just a month before Christmas, if you're one of the lucky ones thinking of a getaway close where you can forget about the cold of your city, here are a couple of ideas of perfect destinations where you can wear your bikini and swimsuit all year round and get your tan back.
Declared by UNESCO as a Biosphere Reserve and World Heritage Site for the Cultural Landscape of Risco Caído and the Sacred Mountains, a reflection of its aboriginal past, Gran Canaria is an especially ideal destination for European travellers who at this time of year want to enjoy sun and sand due to its proximity and its many attractions, which go beyond its endless and spectacular beaches.
With an average temperature of 20 degrees and a multitude of cultural, gastronomic and scenic attractions, its cosmopolitan and lively capital, Las Palmas de Gran Canaria, and its many charming villages where you can get to know its culture and customs stand out.
But if what we are talking about is sun and beaches, our recommendation is that you should not miss the south of the island (without detracting at all from the north), more specifically the town of San Bartolomé de Tirajana (just over half an hour from the airport), which has an extensive coastline of over 32 kilometres, with large, attractive beaches, some with light sand and others with volcanic sand, but all of them very attractive and peaceful.
The most famous are Playa del Inglés, San Agustín and Maspalomas, one of the most beautiful according to all the rankings and which has an area of dunes next to its kilometre-long beach, unique in the world. Strolling early in the morning to watch the sunrise or sunset, bathing in its crystal clear and calm waters, as well as its unique and beautiful dunes make this destination one of the most privileged areas of the island.
With an extensive hotel and gastronomic offer, don't forget to visit its shops such as Dolce Vita Maspalomas, in the Bulevard Oasis Beach shopping centre, where you can find a wide selection of Roidal bikinis, swimsuits and beach dresses or fashion accessories. Not far from there, in the Palm Beach Hotel, a haven of peace next to the beach, you will also find Boutique Joy, where you have available our latest Roidal collections.
Also declared a Biosphere Reserve by UNESCO in 1983, Lanzarote (6) is for some the most attractive island of the Canary Islands, not only for its warm temperatures and spectacular beaches but also for its culture, art, otherworldly landscapes, gastronomy, routes and leisure activities.
From Timanfaya to Famara, via Isla Graciosa to the wine-growing area of Haría and the characteristic architecture of the local artist par excellence, César Manrique, everything in Lanzarote is beautiful, peaceful and welcoming.
The beaches are endless, beautiful and paradisiacal, with outstanding tourist areas such as Costa Teguise, Puerto del Carmen or Playa Blanca, a corner in the south of the island full of golden sandy beaches and clean waters, which in no way envy those of the Caribbean and with views of neighbouring Fuerteventura.
For shopping, our recommendation is to visit Lady Russ, as well as her other shops on the island, La Perla de Sirenuse and Sirenuse by Lady Russ where you'll find boho-chic fashion and the latest swimwear collections from Roidal and Tessy Beachwear .