Shine like never before with Roidal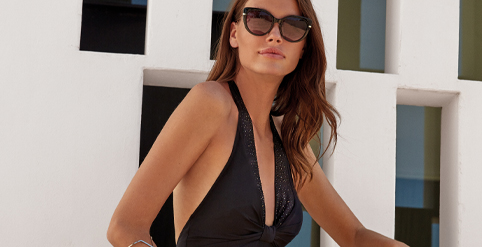 Date
May, 26th 2022
Author
Roidal
Tags
#SS2022#Swarovski
In the Diamond Touch series for this Spring/Summer 2022 season, Swarovski crystals add a touch of sophistication, elegance and exclusivity to bikinis and swimming costumes, making them sparkle in an original and unique way.
As if it were a classic, this Spring/Summer 2022 season Roidal's bikinis and swimming costumes shine again in a spectacular way thanks to the Swarovski crystals that give rise to the Diamond Touch Series, which includes "Flat Back Hotfix" and "Crystal Transfer" crystals from the legendary Austrian jewellery house and which give this swimwear series an exclusive, sophisticated character with an extra touch of elegance. 
Thus, based on Roidal patterns and on new trends and styles, new designs have been developed exclusively for our brand, faithfully reproducing the cut of the garments through the application of small loose crystal elements, with a flat back, which has been previously coated with a heat-sensitive glue and fixed by heat-sealing to produce a shiny and durable crystal effect. The result is a sublime swimwear collection that sparkles in a special way. 
The Diamond Touch series of bikinis and swimsuits are based on five basic, calm but always on-trend colours, such as mimosa yellow, denim blue, deep mauve and the classics black and white, always in vogue and extremely elegant, with rounded Swarovski crystals. 
All the bikinis and swimsuits in this Diamond Touch series are presented with a special Swarovski identification label that certifies the quality of Roidal bikinis and swimming costumes.